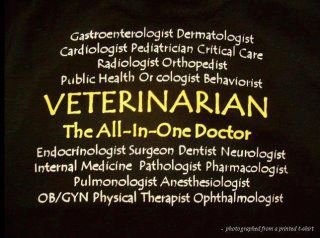 This week was crazy! I firmly blame it on that super moon. I thought I would share with you the diversity of pet problems and concerns veterinarian hospitals manage. Before I set out the case list, I want to acknowledge how amazing the nursing staff is at our hospitals. Veterinary nurses are some of the most committed and compassionate people I have met. Their professionalism and dedication to patient care is crucial in the successful outcomes we achieve on a daily basis.
8.30am=dog off food can not walk.
Exam shows bloated abdomen. Ultrasound shows fluid in the abdominal space and a large mass. The fluid is retrieved with a needle and is shown to be a straw colour consistent with a modified transudate. In house cytology shows neutrophils with no bacteria and only scant blood. Discussion to move forward with plan for surgery but first need xrays of chest to look for possible spread of cancer and blood tests to asses major organ function, red and white cell levels. This will happen while…
9am=cat with hair loss=turns out to be a flea allergy
9.15am=egg bound chicken..that means the egg is stuck. The chook is also very thin which means the stuck egg is just a symptom of something more serious. Manage to get the egg out ok and discover from a poo sample there are many parasites/worms as a component of underlying health concerns. While this is happening..
A dog comes in unable to walk and having difficulty breathing. We find a tick and diagnosis tick paralysis and begin the antiserum protocol.
9.30am dog with long term vomiting and diarrhoea…blood tests and xrays are all normal…more work to do on this one.
9.45am, recheck ear infection in a dog…in house ear cytology(looking under microscope of sample from ear for infections) all clear!
At this time a dog arrives being transferred from the Animal Emergency Service. Has had pain in abdomen and has had an ultrasound done by them showing a growth and some fluid. The dog is admitted for a repeat ultrasound guided abdominocentesis(gathering the fluid with a needle and syringe). Blood tests of major organ functions/red cells/white cells. The fluid is in a small pocket on the left side just between the kidney and the spleen, about a 2 cm pocket of fluid. Tricky to get the sample, but done. It is not blood, which is good, maybe. More work to be done here.
10.15am dog with itchy skin…allergies….started a plan to figure out what the allergy is
10.30am new patient for yearly health check and vaccines, heartworm etc…happy puppy!!
11am Dog that is quiet at home and jumping around in the office like a monkey! Not sure what is going on here..more work to do..Wish they could talk!!
All before lunch…2 ultrasounds, xrays, blood tests, microbiology and some "routine' check ups and skin and ear problems….
And while all that is happening patients are being checked in for scheduled procedures and nurses administering treatments to overnight hospital patients, answering phones for emergencies and serving the public that come in to get medications/etc.
All with a smile! Sometimes it is hard to remember to smile when multitasking is being taken to extreme limits. We do apologise if we seem rushed at times, that is only because we are.
You can never predict a day in a vets. I like that unpredictability, keeps it fresh.
Not every day is crazy, many are really not exciting at all.
That is what I call a good day for the pets!